The Quattro Graze (serves 4-6)
Regular price
Sale price
$75.00 USD
Unit price
per
Sale
Sold out
The Quattro Box is perfect as a light meal for four or a shared appetizer/snack for six people.
Quatro Boxes are a great as a casual, family meal or double date or a gathering of friends. Isn't a round of Scrabble more fun with a little snack? Elevate your game or movie night with a Quatro Box for the table. These also make great gifts to for families and the perfect centerpiece for your next potluck. Don't forget the crackers!
The Quatro Box comes on a 12" round platter and includes:
One Spotlight Product from Local, Women-Owned or BIPOC-Owned Company

4 types of cheeses

2 types of meat

Spread or mustard

Assorted fresh fruit and vegetables, nuts and dried fruit

Olives and/or pickles.
Share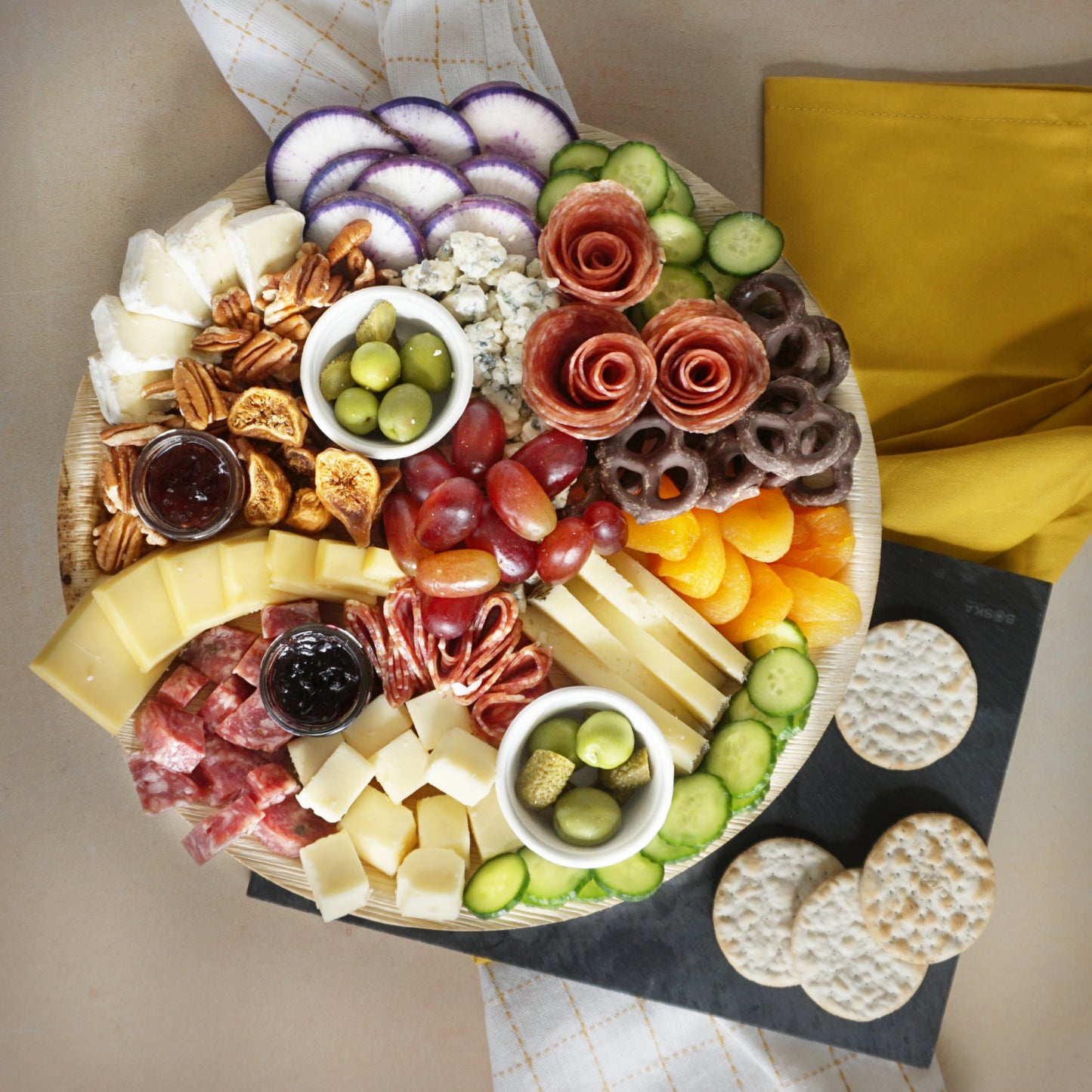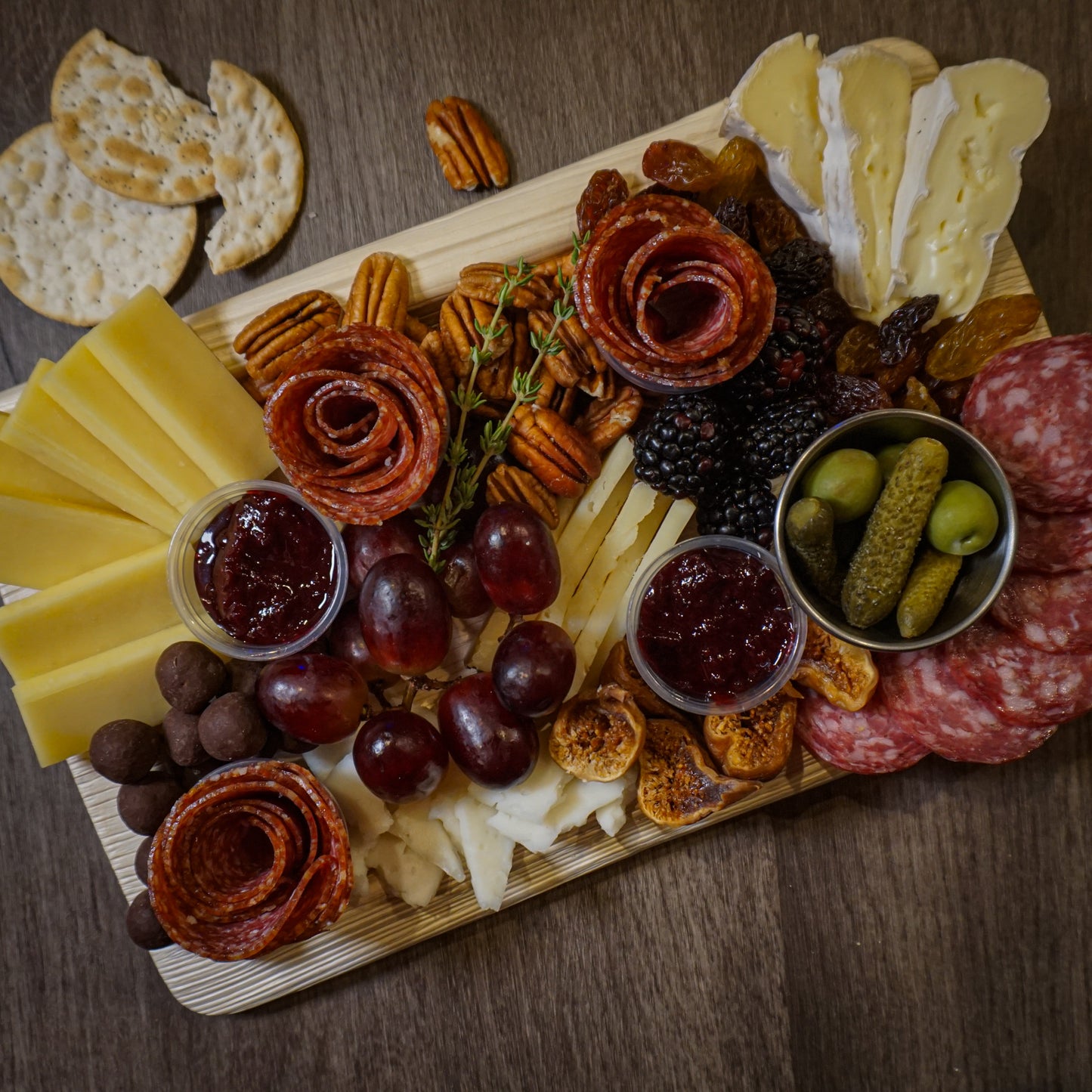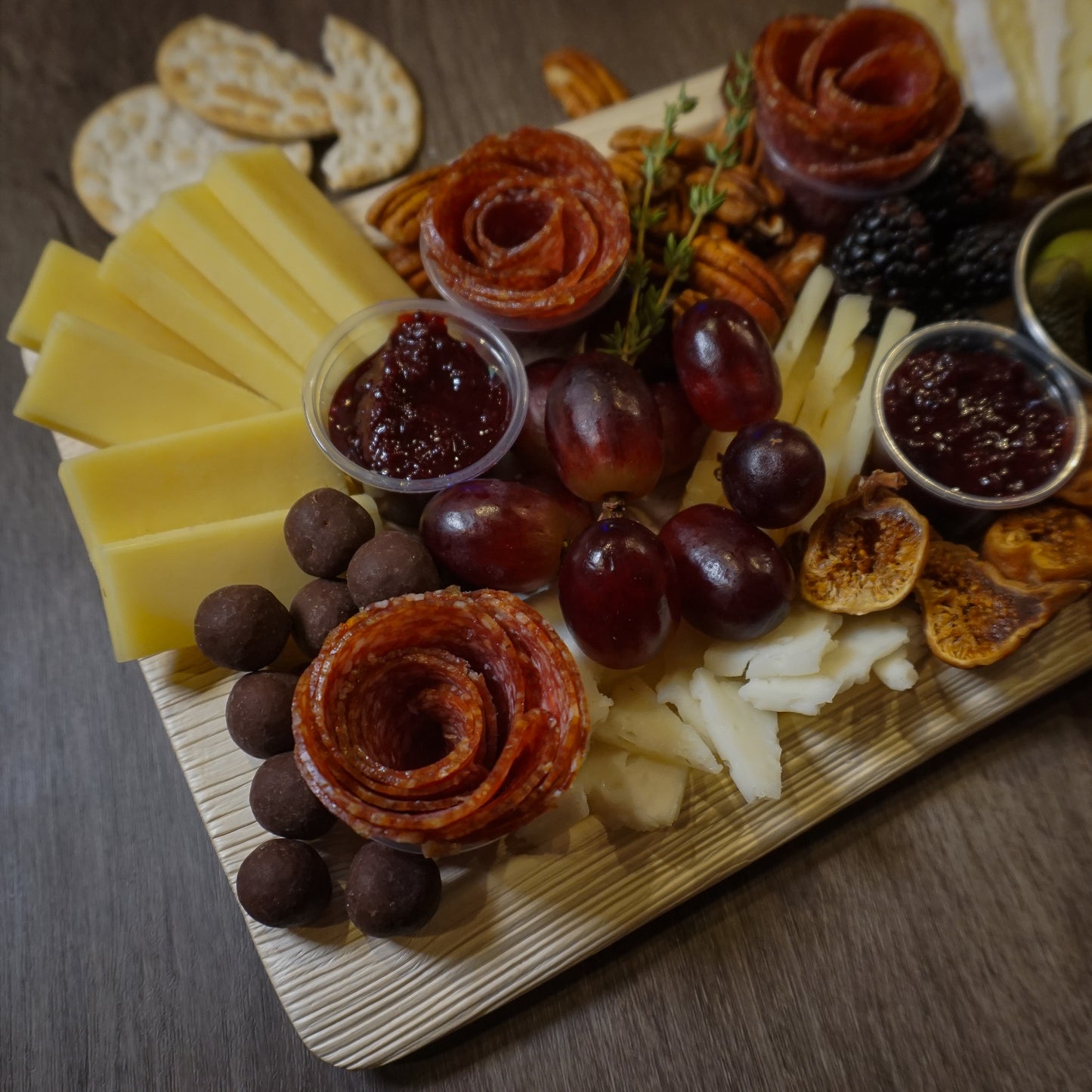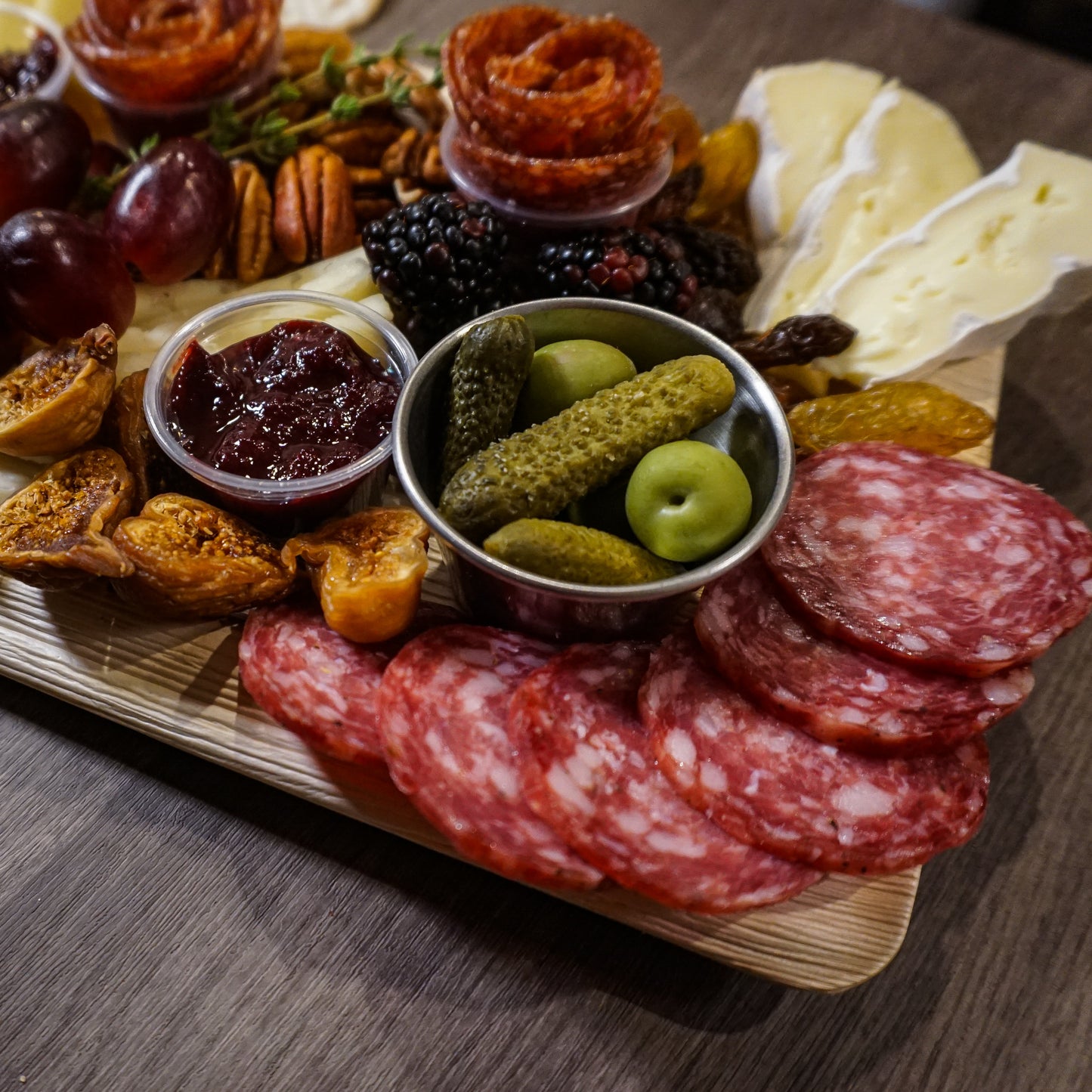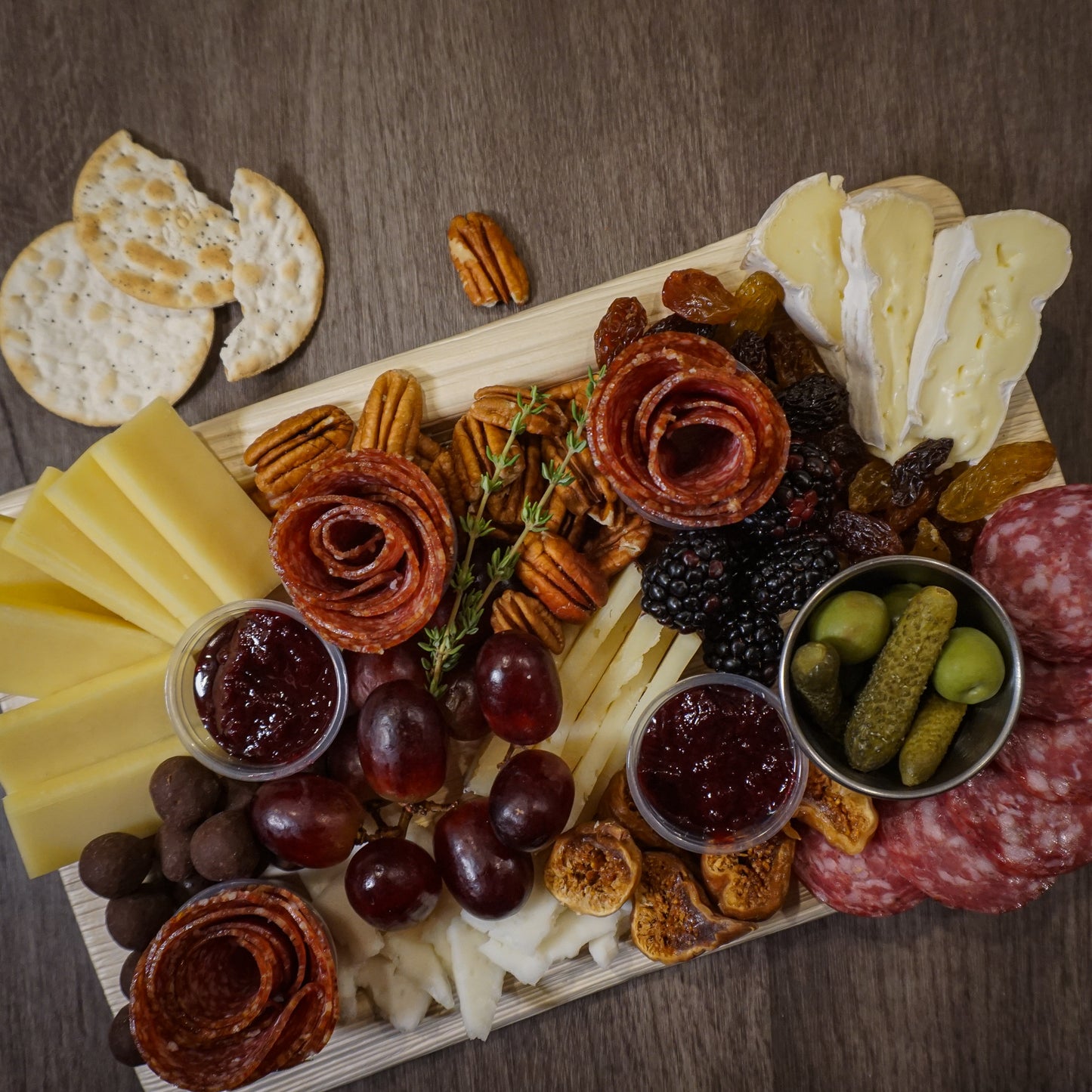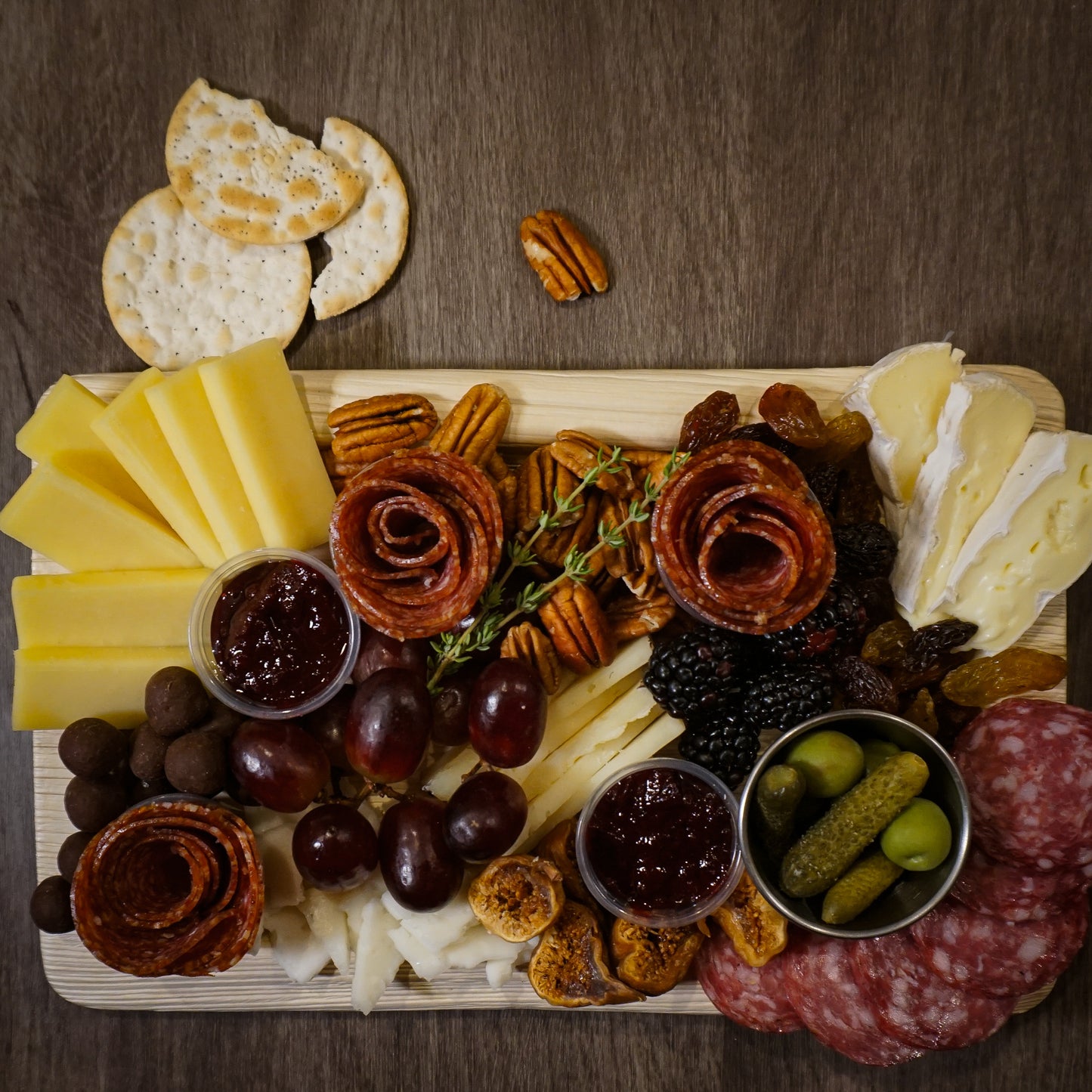 Our values begin with the word C-H-E-E-S-E: 
Customers Inviting, friendly, fun experience.
Happiness Everyone leaves happier.
Employees Fair wages. Clear policies. Benefits. Continuous Education.
Equality All are welcome. Woman & Minority Owed. Woman & Minority Made Products.
Service Customer Service. Community Service.
Environment Minimize waste. Seek sustainable products.
FAQs
Can I place a bulk order?

Absolutely! Life. Love. Cheese. offers bulk orders for your
next gathering or gift-giving needs. We can install custom grazing boards for
sharing, create individual boxes for a socially distanced gathering, wrap up
gift giving packages. We can even arrange deliveries in the Boston Metro area.
Contact us to discuss details.
Can I make a substitution?

All our boards are chef's choice based on products and
featured products available at the time of the order. Each week, the selection
of products changes and we cannot accommodate special requests or substitutions
on our standard grazing board orders.

Please inquire for some of the customization options
available for bulk orders.
Can I place a recurring order?

Life. Love. Cheese. currently does not offer a recurring
order option. We recommend placing an order each week. If you'd like to be
included on our weekly order reminder email, please sign up here.

For less frequent reminders through our newsletter, sign up
here.

Subscriptions are coming soon.
What's on Life. Love. Cheese. Grazing Boards?

Each grazing board includes an assortment of cheeses and charcuterie
alongside accompaniments like nuts, dried fruits, fruits, vegetables, and
sweets. When ever possible our fruits and vegetables come from local farms and
farmers markets.

Products and pairings are selected to make noshing delicious
and fun, but also educational. All our grazing boards come with a menu card and
a featured product highlight story. We hope you'll find new favorites to add to
your grocery list.

Our featured products highlight either a product from producers
in the New England and Northeast region or a product from a women-owned or
BIPOC-owned company.